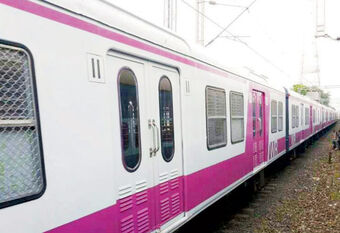 Trains with Automatic Closing Doors are just a few weeks away from being a reality . Mumbai Locals , popularly known for overcrowded , packed trains ; may soon have no people hanging out of the doors , if everything goes as per the plan . Initially a train with three boggies having closing doors will be put to trial run . Commuter's response to the new automatic closing door system will decide whether the plan will be executed or not . 
The controls will be handelled by the train driver . Only the doors facing the platform will open . The doors will open only after the train comes to a halt completely ( bringing the run & catch fashion to an end ) . The automatic closing door system is functional in Metro and Monorail as per the norms . But these doors take a lot of time to open and close . If the same amount of time is taken by the system in Local trains , it will cause further delays to the already saturated railway . The time taken for opening and closing combined ( without considering the halt period ) is 10 seconds . It has been reduced to 3 - 4 seconds by the officials .
Closed door Trains are used in Air conditioned trains . So , the next concern is Ventillation .  What has been tried so far with limited success are larger window vents and blowers in the roof . While , the Automaic Closing Doors will double the safety standards of Mumbai Suburban Railway , It will also cause a major change in the way Railway operates and people travel .
Chief Minister Devendra Fadnavis told that closed door trains would soon be introduced on the Harbour Line. Then, of course, there are the appalling figures of deaths on tracks - 10 to 11 every day. The figures include deaths caused by people falling off crowded trains.
Community content is available under
CC-BY-SA
unless otherwise noted.